After stepping out of the glare of the spotlight for a number of years, cryptocurrency is back in the public's consciousness. And it's making significant headway in being adopted on a global scale.
But, as with most things, the lifecycle of currency - be it digital or offline - is only as durable as it proves useful and practical to the end-user.
However, the technology of blockchain - that which underpins all cryptocurrency - has quietly permeated almost every niche of today's society. Be it a power grid or a decentralized marketplace for the exchange of digital assets, you will find blockchain technology working away silently in the background.
There can be little doubt now that bitcoin is firmly mainstream regardless of whether we know it or not. This quiet integration into our daily lives brings two things: massive opportunities and the ability to use blockchain technology in real-world applications.
Some cryptocurrency fans, though, have become somewhat blinkered in their embracing of Bitcoin. They tend to focus solely on investment in cryptocurrency rather than how they can use Bitcoin to pay for stuff in their everyday lives.
While they daydream about the high life of fast cars and houses, most are missing out on a trick by being clueless about the various means by which they can use Bitcoin to pay in place of regular cash in their everyday lives. Bitcoin can be used to purchase a whole host of everyday items that we consume daily.
On an almost monthly cycle, there is the launch of several new platforms whose sole function is to make daily spending on our consumables a whole lot simpler and more comfortable to accomplish.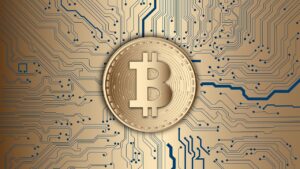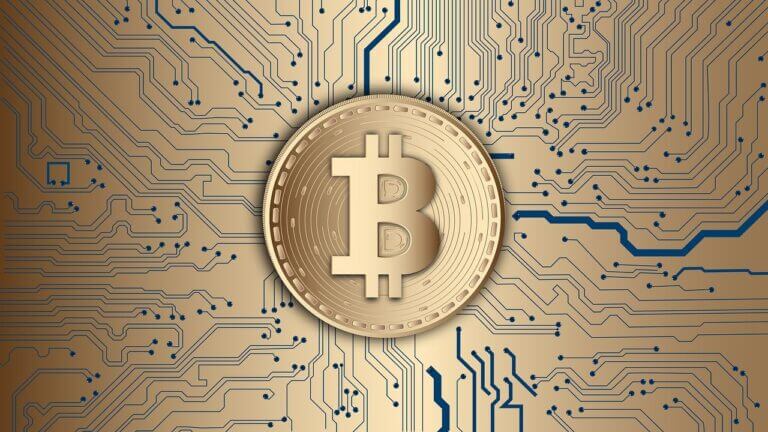 That said, one has to admit that several crypto-millionaires have made their fortune by careful HODLing and keeping their nerve while others cashed out in a volatile marketplace. But, without a doubt, there are now vastly superior numbers of people - probably millions - who have removed their Bitcoin blinkers and are now seeing daylight. These people have embraced the full utility of Bitcoin payment and use it on a daily basis. Rather than cling to their Bitcoin like Gollum obsessively guarding his One Ring, millions are now using the cryptocurrency every day. Bitcoin is now the currency of buying their groceries, paying their utility bills, and even buying a coffee on the way to work.
It is only through this type of wide-ranging and practical usage of crypto-currency that it will become mainstream and accepted by millions of more people in their daily lives, both online and offline. It is only through real applications like Bitcoin payment that cryptocurrency will gain much wider traction among the wider public.
Let's now examine how you can use cryptocurrency in everyday situations. For as we have already discussed, cryptocurrency is far more than merely an investment vehicle. These are digital gold bars, so to speak, that can be spent in an array of different ways right now.
For example, you might ask how you can use Bitcoin to pay your utility bills or pay for gas, your cellphone, or even your bread and milk at the 7/11?
This guide will answer these questions and more based on first-hand knowledge in a variety of real-life situations that apply to almost everyone's life. The following are just a few hand-picked services that we have used regularly. These hand-selected service providers are reputable brand names you may have heard of for sure. What they all have in common is the ability and freedom to spend Bitcoin as seamlessly as you would using regular plastic, both debit and credit cards. From the end user's perspective, there is no apparent difference between a Bitcoin card and a card that's issued by a bank or credit card service provider. So, let's look at the Bitcoin alternatives and weigh them up.
Bitcoin Debit Cards
Without argument, bitcoin cards that draw directly from your funds like a standard debit card are the most straightforward and cleanest solution. If you switch to a Bitcoin debit card, you can use it to pay using digital coins in the same manner as regular currency to pay bills and a host of other daily outlays. In essence, a bitcoin debit card bridges the gaps in technology that would otherwise beset the world's decentralized currencies and the traders operating in the standard marketplace.
Using a protocol that swiftly changes your bitcoins into US dollars or Euros, bitcoin debit cards are easy to use at the merchant's location using regular card payment terminals and technology. A modest transaction fee will be charged for the processing, but it will still be substantially less than the costs incurred by cashing out digital coins to fiat money on a crypto money exchange such as Coinbase, Binance, and their ilk. So that's a little win right there without any effort on your part.
For the merchant, he or she gets credited in their local currency with a bitcoin-based card in the same way as with a bank-issued debit card. You can shop at the stores in the same way as you did before with a regular debit card and a credit card that's issued by your bank or credit card provider.
Furthermore, cryptocurrency debit cardholders can set up automatic payments in the same way that they would with a regular debit card or even a credit card issued by your typical card provider.
Here, then, are a number of the most widely used Bitcoin debit card you can brandish today:
Shift
A pioneer of the bitcoin card frontier, Shift was first out of the blocks in the United States. Shift does not operate a wallet but instead links to your Coinbase wallet. Currently, Shift is available within 45 US states.
Every time a transaction is made, cardholders receive an SMS text. And, importantly, there are no charges incurred for converting Bitcoin into US dollars.
Meanwhile, if you have yet to create a Coinbase wallet, you can do so now with this link and receive $10 of free Bitcoin. It sounds like a no-brainer to us.
WageCan
One of the most widely used of the Bitcoin debit cards, WageCan is accepted outside both the USA and Europe. In addition, a WageCan debit card gives cardholders access to over 300 million cash dispensers (ATMs) across the globe and allows withdrawals in the local currency.
Their debit cards are available to a range of nationalities and do not require a credit check to obtain. WageCan cards are available as a regular plastic card or as a digital card.
There's a system of rewards for initial deposits. And there's also a referral system that rewards those that recommend WageCan to family and friends.
To recap, then, WageCan offers:
30 million ATMs worldwide
withdrawals in local currency
transactions anywhere you see the Visa logo
no background credit checking
a cellphone app
and is long-standing, having been founded in 2014.
Get a card now and get a 20% off coupon immediately.
SpectroCoin
This London-based provider offers an all-under-one-roof solution in addition to debit and prepaid cards. SpectroCoin offers a diversity of services for smartphone apps, merchant process services, as well as blockchain wallets and other services.
Among these services you will be interested in are:
SpectroCoin blockchain wallets smooth out crypto fluctuations by making the currency exchange before posting to the blockchain.
Their cryptocurrency exchange offers support for 150 plus countries in more than 30 different currencies.
SpectroCoin credit and prepaid cards include over 20 different methods of depositing and withdrawal, including money transfers, bank transfers, and cash withdrawal, etc..
If you are a merchant, you can also get payment processing and accept Bitcoin, Dash, or NEM payments.
SpectroCoin cards established back in 2013, are usable at over 30 million ATMs around the world.
All the card providers mentioned earlier will allow secure storage of Bitcoins, not just their spending in US dollars and Euros. SpectroCoin cards are easy to use to settle your electricity bill, your next Netflix subscription, or just about any invoice you can imagine. They are as usable as any regular credit or debit card and in all the same places that accept conventional payment by card.
Bitcoin-enabled bill payment services
An alternative to card services that may be more appealing to some is bill payment companies. These entities allow users to pay bills using Bitcoin on a pre-set schedule. All the providers mentioned in this guide to Bitcoin cards support cardholders to set up automatic payments via an online crypto-wallet. These auto-payments only need to be set up once and are mostly the same as standing orders of which you may be more familiar.
Here below, we talk about a number of the services that allow you to store Bitcoins anonymously and, at the same time, arrange timely payment of bills.
Coinsfer
Primarily operating within the United States, Coinsfer is one of the older and long-established payment services enabling bill payment via Bitcoin.
Users can choose between creating recurring payments or one-time payments like with multiple other bill payment service providers.
However, you should be aware there's a reasonably hefty seven percent fee, with a minimum charge of $20, for each one-time payment transaction. Setting up automatic payments proves cheaper at five percent.
Bill Pay for Coins
Check out these guys for a low transaction fee of 1.99 percent.
Bill Pay for Coins is not only a very competitively priced bill payment service provider, but it's also super easy to create an account. Have your Bitcoin wallet address to hand, select from the companies listed whom you wish to pay, and then submit the payment. It's that easy. And you only need set it up once to save the payment details.
They quote five days turnaround time to complete payment. In reality, Bill Pay for Coins is erring on the side of caution as it rarely takes five days.
In addition to utility bills, just about anything that generates an invoice monthly can be paid, from bank loans to credit cards and even taxes demanded by the state or federal government.
How to pay bills using Bitcoins
A growing number of utility companies, and others, are broadening their payment options to include Bitcoin payment. More are offering the service daily, so be sure to check if the companies you deal with are now accepting Bitcoin payment.
The first port of call, though, would be their company website as this is typically something they would wish to trumpet on there. Paying directly, of course, would eliminate middle-man bill payment company fees and be executed faster than through a third party.
State and local taxes, for instance, can now be paid by Bitcoin and other cryptocurrencies in Arizona. And it is expected other states, such as Illinois and Georgia, will follow suit and accept Bitcoin payments.
It is inevitable that as Bitcoin and others become increasingly mainstream, more companies and service providers will begin to make cryptocurrency payments one of their payment options.
Are We Nearly There Yet With A Bitcoin Economy?
The answer is Yes. It's here already, buddy. As every year passes, Bitcoin and other cryptocurrencies are becoming ever more integrated into the merchant payment landscape. The cryptocurrency footprint is unquestionably growing exponentially more significant.
All the service providers included in our user guide will facilitate payment by Bitcoin for almost everything.
We are also seeing blockchain startup companies putting much more significant focus on exchanging cryptocurrency to fiat money. This emphasis on conversion will undeniably help make Bitcoin a payment currency for everyday life.
Alongside this increased ease of Bitcoin exchange, is the growing methods of cryptocurrency payment for one's daily consumables and utility bills. The innovations we see now are unleashing the full potential of cryptocurrency to compete with fiat currency such as US dollars and the Euro. But these innovations will have been for naught if end-users don't get on board and spend cryptocurrency like it was intended to be. You, too, can be part of the mainstreaming of cryptocurrency.