Forex is a complex undertaking at the best of times. But no-nonsense forex trading awaits you right. Why make life more difficult than it needs to be?
It is evident by now that the existing system is not fit for purpose. However, there is a different way to trade on the forex that's decidedly simpler and vastly more efficient. It is called no-nonsense forex trading, and it does what it says on the label.
Interested? You should be as no-nonsense forex is unlike anything else currently available on the internet. So, let's go through all the steps you need to take to access this more straightforward and more productive world of forex trading. You can thank us later.
No matter whether you are a forex beginner or a veteran trader of many years standing, these are the moves you need to make to optimize forex trading. The approach for both beginner and veteran trader is the same, regardless of how much experience you possess. In fact, traders who have been dealing for an extended period may need to unlearn some things. But stick with it to the end. There are good reasons no-nonsense forex looks the way it does.
What we offer is entirely free. Your patience and precious time are the two things you need to invest in learning all the right moves. We assure you that this is a great learning experience that opens the gates to a more exciting and profitable life as a no-nonsense forex trader. You will not look back, that is guaranteed.
About The Author
Find out my qualifications and background on the About page. All I am about to impart to you is the fruits of what I have learned. And often the hard way. If there's a mistake that can be made, I've done it. So, please, take advantage of my experience and avoid the pitfalls that I have blundered into unwittingly. By avoiding these mistakes, you will get to where you want to go that much faster and pain-free.
Every long march starts with that first step
The following sets out the steps that you need to take in their sequential order; do not be tempting to skip any of the steps. The steps outlined here are designed to sit together as a single entity whose sum is greater than its parts. No matter your level of knowledge, please start at the beginning of these steps which are the roadmap to no-nonsense forex trading. Skipping steps will only confuse things.
If you have previous experience trading stocks, cryptocurrency, or anything else, you need to reboot your brain. Hit the reset button and start from the beginning to learn how to do no-nonsense forex trading.
The School of Pipsology offers a free online course, which is good. You can quickly complete the entire course in a few days, maybe less if you devote all your time to it.
But if you don't have that kind of time available, you will never succeed in forex trading. If you think that you can wing it without doing the necessary preparation, get ready for failure - and losing money.
Like so much in life, there are no shortcuts. You have to learn the basics to be an active, no-nonsense forex trader. So let's dive in.
To help speed up matters, you can download the podcast that details how to learn efficiently. There's also a blog post that spells out the same principles, and it is regularly updated.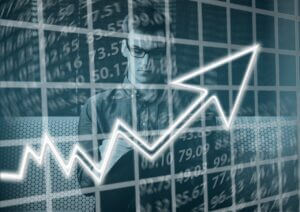 Next step
Time to get on course with no-nonsense forex trading; the following is split into two main components: the blog and the companion YouTube channel.
They are each supported by regular podcast episodes backed up by blog posts. So no matter how you prefer to learn, we have it covered.
Zigging and zagging
Forget Netflix, binge watch the podcast in the correct order. This podcast series is mandatory as it cues you up before moving on to the next phase of learning. Depending on your preference, you can access this info as either a blog post or a podcast.
If you prefer to learn via podcast, you can do so using your podcast player of choice, use the player on the site, or go to the YouTube playlist.
Once you completed and understood all that, move onto the playlist entitled Core Concepts.
Again to make no-nonsense forex trading a breeze, these concepts are also available on the blog. These concepts are exclusive content. After working your way through the core concepts, you will be better armed to trade forex without the nonsense it usually involves.
And now it is up to you! It's your call as to what happens next, but there are fundamentally three paths to follow.
Remember that the three cornerstones of no-nonsense forex trading are: money management, the psychology of the trade, and technical analysis.
Don't worry: the finish line is in sight. View the remaining podcast episodes for some fine-tuning, and you're done.
Have you got any questions?
Get answers and exchange ideas on the No Nonsense Forex Discord Forum. This a great community of like-minded no-nonsense forex traders who are willing to help. You will obtain a much better response by not asking questions already covered in the course. Check back through the course for FAQ-type questions first before asking on the
What's next for me with No Nonsense Forex trading?
Only you hold the answer to that one. You have done the homework and gained the fundamental knowledge to be a successful no-nonsense forex trader. It's time now to put into practice everything that you have learned here. Go out and make it happen.
Good luck. We hope you enjoy the course. We hope, too, that our roadmap takes you to exactly where you want to be. The rest, as they say, is up to you.