Babypips advertises themselves as "the beginner's guide to FX trading." In this article, we will have a look through the platform and see what it is like and if the claims are valid or not. Founded in 2005, this is certainly not the newest website that gives you the option to learn about Forex.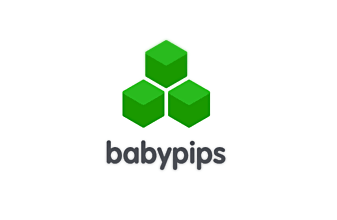 When you open the site, the first thing that you will notice is that there is an option at the top of the site for education. In my opinion, this is one of the best sections of the website. If you are a complete beginner in trading, which a lot of people are, that is certainly where you want to go first. 
Babypips Review
Throughout this article, we will look at the different sections on the Babypips site, and how they help, or not. As I have already said, the first part that beginners want to look at is the education page.
Education
My very first opinion of the education page was that it is either very well organized into sections, or there is not a lot of information. Therefore, we will take a little closer look into what is there. 
There are only three sections:
How to trade Forex. - The school of Pipsology
Trading quizzes. - Testing your knowledge
Forex Glossary. - Touted as the "Forexpedia"
As everyone new to Babypips should, we will look into the How to Trade Forex section first.  
Babypips Education - How to Trade Forex
The first thing that you find is that you have the option to track your progress through the course. All you have to do is sign up to the site. It is a simple process; all you have to do is:
Add your email
Add a password
Then you will receive a confirmation email where you click on an activation button. 
Change your photo. - 
Add a "trading name." It is only a username. 
Click, let me in. 
That will take you back to the Babypips homepage of the site, so you will have to do this before the education page, or go back to it. 
Now looking at the page again, you have eleven different sections to work through, with a progress chart that shows you how many of the 348 lessons you have completed. Throughout the sections, you get to learn everything from "Forex Preschool" where you learn about the basics of what Forex is, right through to "Graduation," where you learn about staying away from trading scams, etc. 
All of the Babypips lessons are well set out articles which, in my opinion, are better than videos. That means that you can scroll up and down the article and read it as many times as you want until you understand the article in whole. If you don't understand it, you can keep looking through the article. However, when you get to the bottom of the page, you have the option to mark the lesson completed
or not and continue to the next lesson. 
While we will not look through all of the lessons that there are in the school, we will take a look at what we think are some of the prevalent aspects.
Babypips Basics
Learning about the basics is fundamental to getting anywhere with trading currencies. And, in my honest opinion, Babypips manages to get the lesson taught pretty well. Even so much as telling you why Forex is called Forex, and what happens when you trade on it. However, the articles are not set out difficultly with lots of jargon. They are all set out with understandable words, and some pretty funny illustrations to explain the meanings, a little like this:
Keeping this tone in mind, the articles are all pretty well set out and easy to understand. Furthermore, if you are not a beginner, there is no requirement to learn the basics. For example, if you want to go straight to the "Graduation" stage and learn about The 5 Deadly O's of Trading, then you can. 
 Whether that is a good thing or not only depends on your personal experience. It is pretty easy for a beginner to get lost in the forex robots page if you are a beginner. However, that is where you need to have a little self-discipline and understand your knowledge before you start looking through the Babypips articles. Perhaps it would be better if there was a set way of going through the articles without being able to jump ahead, but that would seem like a waste of time for the more experienced traders. 
Babypips Forex Quizzes
Next on the list is the quizzes. Here you can check your knowledge. Luckily, you can go through all of the preschool quizzes and see where you should be learning from. I quickly answered all of the questions in a thirteen question quiz (clicked random answers without reading the questions), and you get a rating in words, for example, "not bad" as in the randomly answered quiz.  It also tells you how many of the answers you got right (7 out of 13) and a percentage (53%) with a dial to indicate your results:
The best part about the quizzes is that they tell you which questions you got wrong, and what the answers are and an explanation of the answer. Of course, you can complete these tests as many times as you want. Furthermore, on the main screen of the tests, there is an indicator like the one above that tells you how you did with the test.
The first thing that I noticed is that all of the tests seem to be in random order. However, there are dropdown boxes that allow you to choose between categories (levels, preschool to graduation, and others such as technical analysis). But again, in my opinion, having the list in the same order as the courses would be an advantage for users of the Babypips site. But that is a bit of a picky point, but to be honest, they are not even in alphabetical order, so I am unsure how they organized them. 
Of course, there should really only be two times that you choose to take tests; the first is if you already have the knowledge and want to know where to start, the second is if you have completed a set of lessons and want to ensure that you understood everything in the Babypips lessons. 
All of the Babypips quizzes have different amounts of questions depending on the complexity of the learning involved, which I think is a good thing. 
Babypips Forum
The first time that you log in to the forum, you will need to introduce yourself to the "introduce yourself" section. Here is the place where you can tell people about your level of trading and what your goals are. Not too many people give lots of advice on this section, but that is because it is only for introductions. 
When you look at the main section of the forum, you will see a page of subforums:
Beginner questions
Trading discussion
Trading systems
Community
Broker discussion
Trading tech and tools
Bitcoin talk and cryptocurrencies
Global markets
Commercial content
The lobby
Most of the subforums on Babypips have internal subforums with individual sections, depending on what you are looking for. That makes it easy for the people looking for answers to find where to go. If you are more advanced and want to give something back to the community, then you can sort the whole forum by newly created threads. Furthermore, you get notifications from Babypips whenever someone mentions your name or if you have a reply to a message. 
One of the best things about the Babypips forum is that users are actually active on it. There are a lot of times that you see forums that no one uses; thus, you do not get an answer. While it is not the most used forum on the internet, it still won't take too long to get a reply.
Babypips Calander
When you are unsure of what is going on and when in the Forex market, you need a calendar. Luckily for you, Babypips has got just that. It is easy to use, but forecasts only run for three working days. However, if you want to look back at historical data, it can be a little tricky as it will only show you a week at a time. However, within the calendar, you will see a range of information at a glance. 
As you can see, it gives you the time that the event is supposed to happen, which currency it will affect, the level of impact, forecast change, and previous. Furthermore, you will see the actual change when the time comes. Looking through some of the earlier days, you will find that some of the forecasts are pretty accurate. However, some others are pretty far off. 
But, that is the name of the game while you are trading, so Babypips is not at fault here, and getting many rights and one wrong is better than the opposite. It certainly helps you to avoid "event risk" as much as possible. 
Babypips Tools
Adding to the collection of information within the Babypips website, there is also a tool section with various calculators that you can use, along with a Forex Regulatory Organizations section. Here is a list of the calculators that you can use:
Gain and loss percentage calculator. - If you are unsure about how well, or not, the last trade went, you can use the calculator to give you a percentage. 
Pip value calculator. - This calculator tells you how much each pip for any currency is worth. 
Pivot point calculator. - Find daily, weekly, and monthly support. 
Position size calculator. - Find the approximate amount of currency units to buy or sell to control your risk. 
All of the tools in this Babypip section are very easy to use, and they provide you with clear answers. I only added random numbers to show you the principles. I added the start balance and the amount gained - the rest was worked out for me. 
All of the tools are similar in nature and very simple to use. However, you need to have a rough idea of what numbers you are entering and why. However, I am sure that by the time you come to use the Babypips calculators, you will understand them better.
MarketMilk By Babypips
So, the first time that I saw MarketMilk by Babypips, I probably thought the same as you; what is this? After a quick search, I found this article. The basic principle is, in their words:
Designed for new and developing traders, MarketMilk™ is a market analyzer that churns complex market data into easy-to-digest visual treats.
After a small amount of digging, I found myself working around the MarketMilk section with minimal difficulty. What it does, is allow you to see some of the data for any given pair in an easy to digest form, just as they said.
You can quickly change between the watchlist of pairs, such as the majors, EUR, USD, GBP, AUD, JPY, CHF, AUD, NZD, and CAD, or other minor currencies (I won't list all of those here, though). 
What I will say, though, is this; as soon as you get into using MarketMilk by Babypips, you will get the hang of it. 
Other Sections
The other two sections that are on the Babypips site are News and Trading. At first glance, they seem very similar. However, the News section is a section filled with relevant articles based on what is going on in the world of trading. On the other hand, the Trading section is more focused on strategies and tips from top traders of the world. They are both very informative when you understand the difference and learn where to go for the information you are looking for. 
Conclusion
My initial opinion of the Babypips site is that it is highly informative and easy to understand. However, the one thing that confused me from the moment I set my mouse pointer on the site was that you could not use the site to actually trade. In the forums, I did find a useful post about where you can trade with a practice account, though, here. 
There are various other trading programs that are available for you to use, whether that is for information only, or if you want to run a practice or real trading accounts. However, take your time to decide which of them you should use, as with all of these programs, your capital is at risk.